We have vehicles and equipment that allow you to manage, with efficiency and punctuality, all types of special waste.
To those who need to dispose of hazardous and non-hazardous liquid special waste, we offer tankers with capacities from 12 to 30 cubic metres, used for transport services under the ADR regime.
Our fleet is completed by vehicles, trucks of various capacities also authorised for transport under the ADR regime, vans suitable for transporting waste in small quantities, trucks with cranes and dump trucks with capacities between 3 and 60 cubic metres, semi-trailers with a capacity of 26+ tons.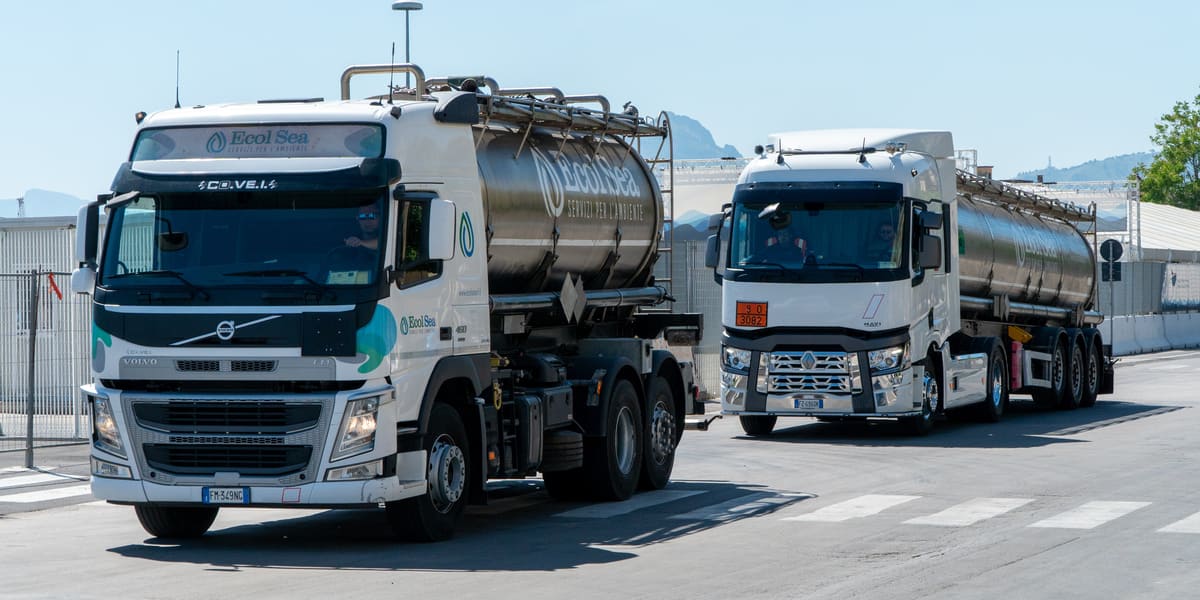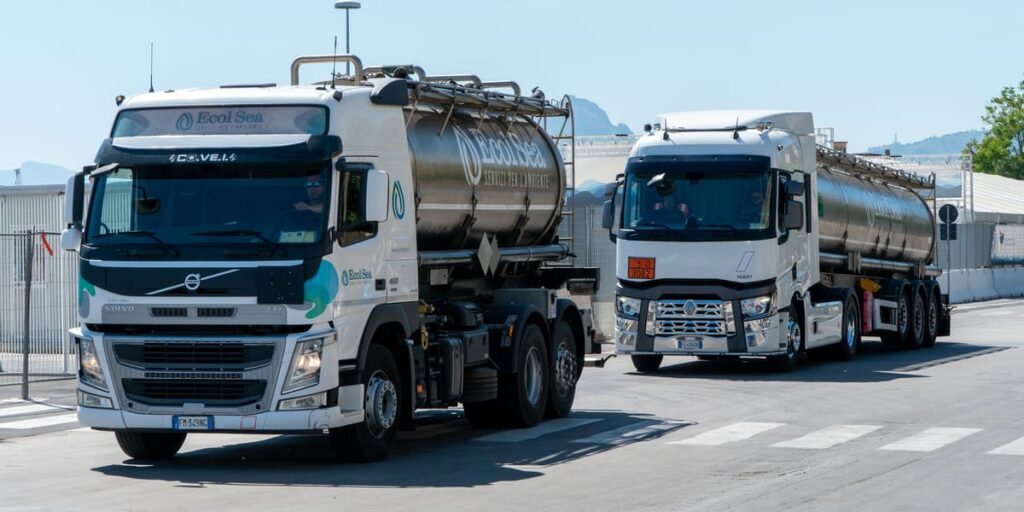 Transport by ADR
The transport of dangerous goods by road is governed by the international ADR agreement. The text is updated every two years and contains rules and regulations to be observed by all transport operators subject to this agreement. In this regard, we have vehicles in possession of all the required certifications and specialised and adequately trained and informed personnel under Legislative Decree 81/08 and in possession of all the requirements.
We carry out transport of goods and/or special hazardous waste, both in bulk and in packages, in tanks and containers approved for transport according to almost all ADR classes.
Hire of dump trucks
We have numerous dump trucks with capacities from 3 to 30 cubic metres. Depending on their size and purpose, the containers can be used for the rental and transport of inert waste, rental and transport for construction and/or demolition waste, rental of containers also watertight for the transport of sludge and liquids, rental and transport of special hazardous and non-hazardous waste in bulk or packages.
Hire of vehicles with cranes and forklifts
We also offer our customers the possibility of renting lifting equipment suitable for handling different types of goods and/or waste, such as pallet trucks and other similar equipment, Manitou telescopic lift, equipped with forks and loader, with a lifting capacity of about 2,500 Kg, hydraulic forklifts for all applications.
We have a fleet of vehicles and equipment compliant with current legislation, in possession of all the necessary certifications and authorizations that allow us to meet all our customer's needs.